Grand Velas Los Cabos: The Most Anticipated Pre-Opening of the Year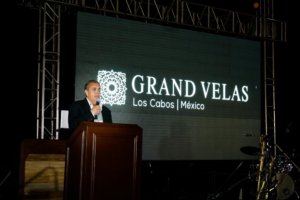 "To be here in Los Cabos today, is to reach a goal that we set many years ago … we finally have the trilogy (Los Cabos, Riviera Maya and Vallarta-Nayarit) that I was looking for, and I feel very satisfied to have achieved it". These were the words of Eduardo Vela Ruiz, founder and president of the Administrative Council of Velas Resorts, on the day of the Grand Velas Los Cabos pre-opening event.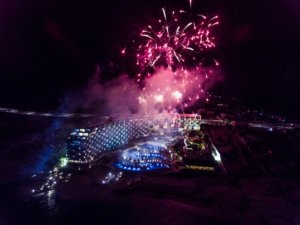 The grand celebration was attended by friends and family of Lic. Eduardo Vela and his brother, Ing. Juan Vela, Vice President of the company, as well as members of the press and important contributors to the project, which was built in a record time of nine months.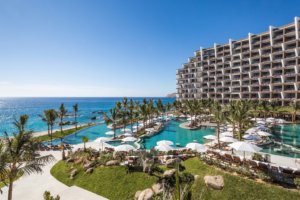 December 20, 2016 is the date that marks the beginning of a new experience in Los Cabos.  Grand Velas Los Cabos opens its doors to every tourist in the destination; a resort considered a gallery, as original artwork and collections made specifically for this magnificent complex can be found in every corner.
From the moment you arrive in the lobby, you can observe a breathtaking view of the sea, as the lobby is on the fifth floor. Like all Grand Velas resorts, the service distinguishes itself, and the warmth and friendliness of each member of staff invites you to never want to leave.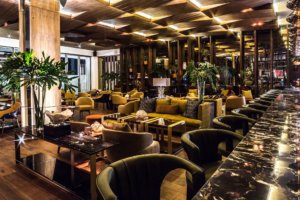 One thing that should be emphasized about this resort and what differentiates it from others in the destination is that it has seven specialty restaurants, one of which is Cocina de Autor, led by Two Michelin Star Chef Sidney Schutte. The resort also has One of the top Sommeliers in México, Don Pedro Poncelis Brambila, as well as the largest and most comprehensive Spa and Convention center in the region. The property was built in such a way that all of its 304 suites overlook the impressive Sea of Cortez.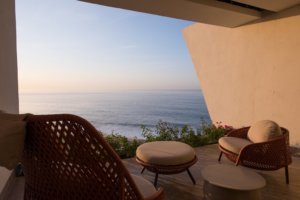 For more information about Grand Velas Los Cabos, or to make reservations, visit  www.loscabos.grandvelas.com, call 01-800-123-3936 or send an email to reservacioneslc@velasresorts.com.
Comments
comments