How to Have an Unforgettable Valentine's Day in Los Cabos
Los Cabos is a favorite romantic escape of couples around the world, whether it's for a weekend break, honeymoon or to get married. There are many reasons why it's so enchanting, from beaches, luxury hotels to the mystical desert and wide range of things to do.

If you'll be in the area on February 14th, don't miss the following list of things that can help you have an unforgettable Valentine's Day in Los Cabos.

Extreme Adventure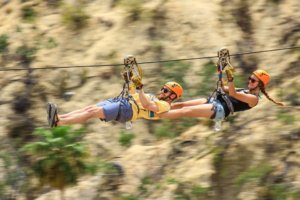 In Los Cabos there are options for all types of couples. If you and your sweetheart like adrenaline rushes, the destination has a number of options.

Among the wide range of things to do you'll find diving, swimming with whale sharks and snorkeling. You can also fly through the air on a powered hang-glider or take a flyboard tour. To learn more about what there you can do in Los Cabos, check out our GoPro-Los Cabos Guide.

Playa del Amor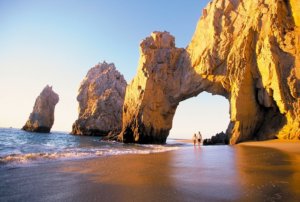 This beach is one of the destination's most famous, due to its proximity to "El Arco" at the end of the Baja Peninsula, also known as "The End of the World". It's bathed by the Sea of Cortez and ends in the Pacific Ocean, where the Playa del Divorcio starts, and is perfect for diving, snorkeling and kayaking. The beach can only be accessed by water taxis.

Here you'll also find the famous sand falls, an unbeatable sight to see. To reach them you have do dive to a depth of over 90 feet.

Luxury Sunset Cruise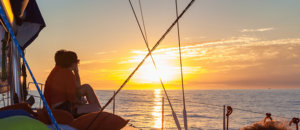 Cabo Adventures offers you the chance to enjoy an unforgettable sunset aboard a luxury 45-foot Beneteau sailboat. Sailing experts will take you on a tour of the Los Cabos beaches and El Arco.   

The cost for the cruise is $85.00 dollars per person. For more information visit https://www.cabo-adventures.com/tours/sailing/sunset-sailing.

Dinner in La ville de l'amour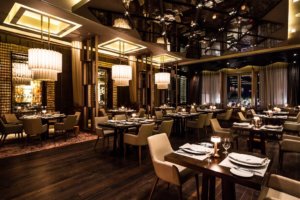 As we all know, Paris is known as the city of love; in Los Cabos you'll find a little piece of Parisian-style wonder. French restaurant Piaf at Grand Velas Los Cabos resort is one of the romantic and elegant in the destination, and is preparing a special Valentine's Day Dinner.

The menu includes gourmet dishes like cod served over French cabbage "Rossini" style; green pea sorbet over pheasant and acorn cloud, and duet of white and green asparagus with smoked Alaskan salmon, Beluga caviar and potatoes dressed in tarragon vinaigrette. There are also vegetarian options.

Piaf was designed with the utmost care and flair, to make each detail exude romance and French allure. It accepts guests ages 12 and over, with a dress code of collared shirt, trousers and closed footwear for men, and skirts, dresses or dress slacks for women (no beach sandals allowed).

Cost of dinner is $2,400 pesos per person, or $3,000 per person with wine pairings. To reserve call 01 624 104 9826 or send an email to valentineslc@velasresorts.com. To learn more about Piaf and Grand Velas Los Cabos, visit www.loscabos.grandvelas.com.

Dinner Under the Light of the Stars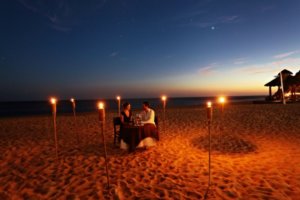 Los Cabos has been named one of the best places for stargazing, which creates the perfect setting for dinner: the beach at night with the light of the moon and sound of the waves breaking, alongside your partner and the chance to enjoy an incredible meal together.

Restaurants like Sunset a Mona Lisa are al fresco and offer gourmet dishes prepared with the highest quality local ingredients.

I hope you enjoy my recommendations for what you can do on February 14th in Los Cabos to treat your partner to an unforgettable day!


Comments
comments