A Tour Through the History of the Taco
Mexican cuisine features endless styles, flavors and colors; it is so extensive and multifaceted that it has been named part of the "World Heritage of Humanity" by UNESCO. One dish that has become a symbol of the country is the taco.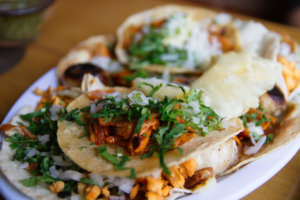 From the affordable tacos de canasta to the extravagant taco recently launched by Grand Velas Los Cabos, this food item can be found in any city, street corner and alley in Mexico. But how much do you know about it? To find out more, we'll take a tour through its history, interesting facts and types of tacos you may encounter.
A Little History
The word taco comes from the náhuatl 'tlahco' which means "half or in the middle", referring to the shape of the taco.
The true origin of the taco is unknown but it is believed to have been created in Pre-Hispanic Mexico. We have two references from this epic. The first is Moctezuma, who used tortillas made on hot stones as spoons, forming something that resembles the taco we know today; the second is the way that food was sent to the men who worked in the fields all day, wrapped in tortillas.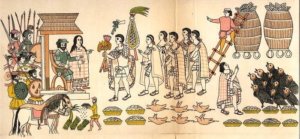 The oldest nixtamal table is from the year 1,500 B.C. and was found in Soconusco, Chiapas.
The first taquiza, or taco feast, ever documented was during the time of the Spanish conquering, given by Hernán Cortés en Coyoacán for his captains. According to Bernal Diaz del Castillo in his chronicle, "True Story of the Conquering of the New Spain", they were served pork with tortillas.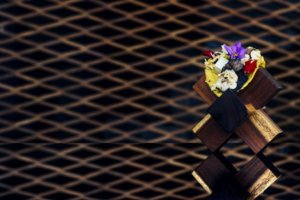 Two weeks ago, a taco was created that put a twist on the traditional recipe. Grand Velas Los Cabos Resort has a taco on its menu created with a golden tortilla, caviar, Kobe veal and brie cheese with black truffle.
Types of Tacos
Tacos can be made with pork carnitas, longaniza sausage, grilled steak, shredded suckling pig, Arabic-style meat, barbacoa, birria, head meat, chicken, seafood and much more. In terms of how they are prepared, there are the following types:
Dorados: Originally from Sinaloa, made with fresh tortillas and filled with shrimp, beef, chicken, beans or potatoes. The tortilla is rolled or folded in half and fried in oil until golden and crispy.
Suadero: Two fried tortillas topped with suadero (beef) and served with onion and cilantro.  
Canasta: These steamed tacos, served out of a canasta, or basket, are known for being very affordable.
Placero: This is the typical soft taco made with hot tortillas filled with meat or seafood.
Guisado: Filled with traditional Mexican guisados, or stews, of pork cracklings, mole, shredded pork, etc.
Ahogados: Ahogados, or drowned, in non-spicy tomato sauce.  
Doblados: In a tortilla that is doubled and fried in oil, filled with potatoes, meat, beans, etc.
Eating tacos is an art; "the art of eating with tortillas". Any day is good for enjoying them, and as the famous Mexican refrain says, "you never deny anyone a taco".
Do you know of any other important information about the history of the taco? Please let us know in the comments. We'd also love to hear about your favorite taco and which type of salsa you eat it with.
Information from: Carta de México and Más de México.
Comments
comments