The Best Luxury Hotel in Mexico is in Los Cabos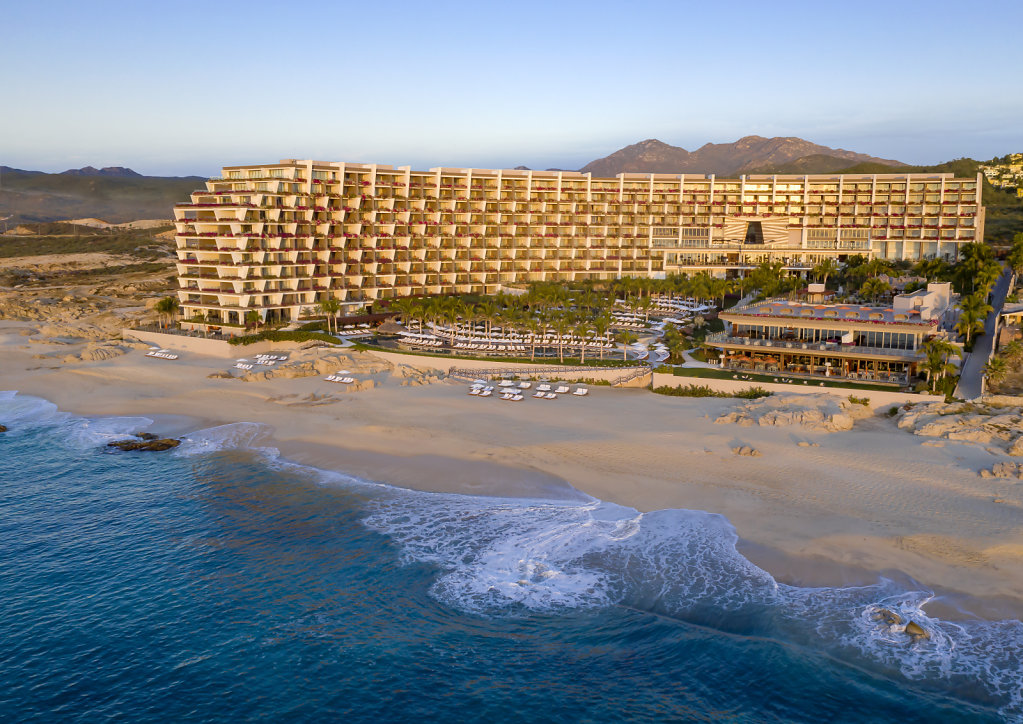 Grand Velas Los Cabos has achieved a notable distinction in the realm of luxury tourism by claiming the highly sought-after first place in the Best Luxury Hotels in Mexico category at the prestigious TripAdvisor Travelers' Choice Awards. This prestigious accolade showcases the resort's allure and sophistication while highlighting its unwavering dedication and exceptional service. This triumph serves as a testament to the endorsement of its guests, affirming the resort's commitment to delivering unforgettable experiences.
What makes Grand Velas Los Cabos unique?
This resort has elevated the All-Inclusive concept to a new level of exclusivity, setting a high standard for others to follow. Nestled in the breathtaking landscape of La Baja, Grand Velas Los Cabos stands out with its contemporary architectural design that seamlessly integrates with its natural surroundings, providing guests with breathtaking views, a sense of tranquility, and meticulous attention to detail.
When it comes to culinary excellence, Grand Velas Los Cabos offers an extraordinary global culinary journey with world-class restaurants led by renowned chefs like Sidney Schutte, whose restaurant Librije Zusje in Amsterdam has been awarded 2 Michelin Stars.
This resort also offers a wide range of activities and experiences suitable for guests of all ages.
Children can engage in arts and crafts sessions and enjoy a variety of fun-filled activities in the recently renovated Kids' Club, which includes a splash area and a playground. For teenagers, the Teens' Club provides a vibrant space where they can immerse themselves in high-tech gaming booths, showcase their singing skills in karaoke sessions, dance on an illuminated dance floor, socialize at the café, and compete in exciting games such as air hockey, foosball, and billiards. Meanwhile, adults have the opportunity to indulge in ultimate relaxation by treating themselves to spa treatments and experiencing the rejuvenating Water Ceremony at SE Spa, available at an additional cost.
The significance of the Best of the Best Awards
The significance of the Best of the Best Awards lies in the fact that only 1% of properties listed on TripAdvisor achieve this esteemed recognition. Being crowned the first-place winner in the Luxury Hotels in Mexico category is a momentous accomplishment for Grand Velas Los Cabos, and also, for the destination itself. This accolade has had a positive impact on the broader hospitality industry in Los Cabos and Mexico as a whole. The recognition of being the top Luxury Hotel in Mexico will undoubtedly draw the attention of global travelers, introducing them to the exceptional quality offered in Mexican destinations!
In addition to this remarkable achievement, Grand Velas Los Cabos has recently earned the highly coveted 5-Star rating from Forbes Travel Guide, which serves as further validation of the resort's exceptional status in Mexico, solidifying its unmatched reputation. Discover more about this property here.
Comments
comments