Two Michelin Star Chef Sidney Schutte at Cocina de Autor
World-renowned Two Michelin Star Chef Sidney Schutte will be delighting guests of Cocina de Autor restaurant at Grand Velas Los Cabos from January 3rd to 10th.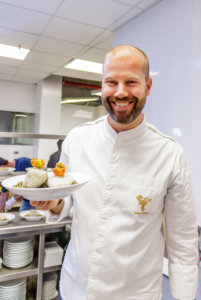 Chef Schutte leads the entire Cocina de Autor team; having designed the menu, he also supervises the concept. This restaurant aims to create a journey of flavors and present diners with works of art made with the highest quality ingredients.
Schutte shaped his culinary style through his passion for travel and the four years he spent in Asia, which were a true source of inspiration. He defines his cuisine as "an explosion of flavors", and his experience extends across Europe and Asia, in restaurants such as Amber in Hong Kong, with Two Michelin Stars, Scholteshof in Belgium, with Two Michelin Stars, among many other restaurants.
He is currently the Executive Chef of Librije Zusje restaurant at the Waldorf Astoria in Amsterdam. On November 7th, he was named Chef of the Year 2017 during the 11th edition of the Gault & Millau Awards.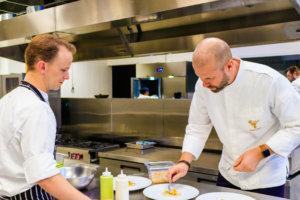 Cocina de Autor's Executive Chef is Vincent Colauto, who has worked alongside Schutte at Librije. Colauto has also lent his talents to restaurants such as ROC and Supermalie in Bruges, in addition to Katseveer, recipient of Two Michelin Stars.
From January 3rd to 10th only, Sidney Schutte will be creating culinary art at Cocina de Autor. Don't miss this gourmet experience at the new Grand Velas Los Cabos.
Call 01-624-104-9826 to reserve your space. To learn more about the restaurant and resort, visit www.loscabos.grandvelas.com.
Comments
comments