San Jose del Cabo Art Walk Paints the Town Every Week
No weekly event embraces the spirit of the Baja quite like San Jose del Cabo Art Walk, 5-9pm every Thursday through June. A festive fiesta of 14 galleries pouring wine and cocktails – with restaurant specials along the way – it's a vacationer's must.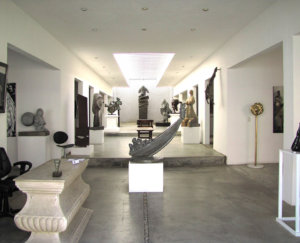 The Weekly Masterpiece of San Jose del Cabo Art Walk
The Gallery District &
Plaza Mijares
When:
Thursdays, 5-9pm
November-June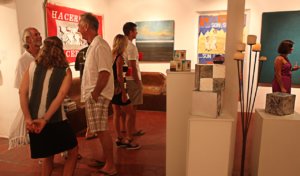 A twinkling small town celebration unfolds every week in the cultural heart of Los Cabos. This is San Jose del Cabo Art Walk, a seasonal Thursday night fiesta in honor of Mexico's creative spirit. It all takes place in the world-famous Gallery District, behind the historic mission at the city's center, and around the sparkling lights of Plaza Mijares. Centered around Obregon Street (which is closed to vehicular traffic for the event), you'll have to venture off the beaten path to visit all 14 of the major participating galleries, not to mention the many food vendors, artists, folkloric dancers, and musicians that make this the top recurring event in the entire state of Baja Sur.
A Citywide Celebration of Culture & Creativity
As galleries open their doors for Art Walk, many offer complimentary wine, tequila, or punch to sip on as you peruse their collections. You're likely to find a wide range of special events as well, such as "artists in attendance," active studio spaces, show openings, and fresh exhibits. And don't forget to take in the galleries themselves, as many are exquisite examples of Mexican colonial architecture, housed in repurposed homes and shops.
Original Artwork Makes the Best Souvenir
Everyone wants the perfect token to remember their travels, and this is the ideal event to discover your masterpiece. Styles range from traditional Mexican jewelry and pottery to contemporary voices curated out of places as far away as Zimbabwe. Blown glass, beaded embroidery, photography, paintings, sculptures – it's all along the Art Walk.
Start Your Night with a Bite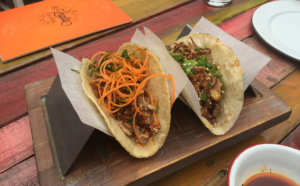 Do yourself a favor and fill up before the crowds get thick. Excellent options include tamales, tacos, tostadas, and churros from the many street vendors (follow the lines to find the best), along with local favorites like La Revolucion (Alvaro Obregón #1732), La Lupita Taco & Mezcal (José María Morelos & Ignacio Comonfort), and Baja Brewery (Calle José María Morelos #1227).
Comments
comments