"Welcome to the Hotel California, such a lovely place, such a lovely face"… Who doesn't know this legendary song that became very popular in the 70's and is still listened around the world? Today I will tell you the peculiar story about the famous Hotel California that gives people a lot to talk about in Mexico.

Founded in 1948 by a Chinese immigrant, the Hotel California is located in Baja California Sur, between La Paz and Los Cabos. It was inaugurated in 1950 with 16 rooms. Since its opening, the founder was renown for being the first to bring ice from La Paz to its establishments, the only place that sold cold beer. This hotel is about 45 minutes away from Cabo San Lucas and you can arrive there by the Coastal Highway 19.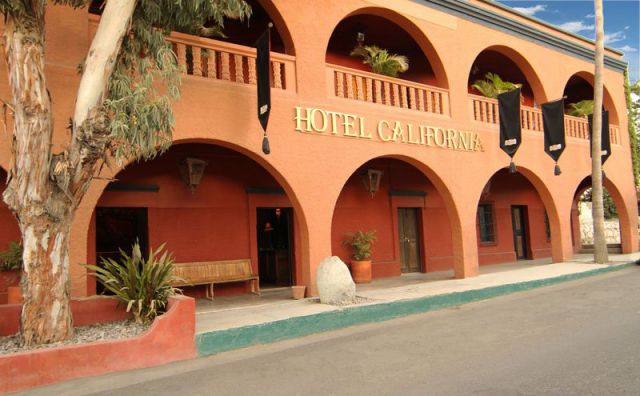 The song "Hotel California" was written and composed by the music band The Eagles. It tells the story about a lonely man who arrives in a dark night and is received by a beautiful woman, who offers him a bottle of wine and shows him the way with a candle in the hand, but halfway she disappears. Many people who stayed in the 50's said they saw that woman and that her spirit appears in the middle of the night, although this has not yet been proven.
Nowadays, Hotel California is an icon in this city and it continues changing through the years. Also, thanks to the song, it became famous among the public.
If you are curious to find out more about the hotel, I share you its website: hotelcaliforniabaja.com/history.htm. By the way, I invite you to listen this 70's classic:
Comments
comments