Located on the south part of Baja California Sur, the Estero San José del Cabo is a place recognized by the vast number of migratory birds and vegetation that characterizes sweet water ecosystems.
If you like to contemplate nature, this estuary is the ideal place to tour and see Baja's beauties. You can watch birds, reptiles, amphibians and insects, among many others. Also, several aquatic species lay their eggs there, since it offers enough space for them to develop.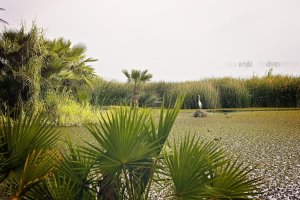 Estero San José del Cabo is three hundred years old, it is considered a protected area and it can only be accessed by tour in order to protect the natural maturity of the species that inhabit it.
When traveling to this destination, do not forget this outstanding natural oasis of beauty and color. Los Cabos is a great destination with a great diversity of entertainment and recreation for visitors; also, it offers a wide range of luxury hotels and resorts that will make your stay more pleasant.
Comments
comments