A private yacht experience in the Mexican sea
We have seen it in movies, series, and even on the social media of various celebrities, and sailing on a private yacht seems like a dream scene to us, but this experience is now a reality. Just imagine if we add to this scene the warm weather of the coasts of Mexico? It already sounds like an unbeatable plan.
In Riviera Maya and Los Cabos, this iconic experience is taken to another level and you can enjoy it with your friends, family, or beloved ones.
Among the breeze of the Sea of ​​Cortez
On one hand, the Baja California peninsula is a destination that surrounds you with the charm of the desert landscapes of Los Cabos and the intense blue of the Sea of ​​Cortez. Aboard the Bella yacht, our chefs from Grand Velas Los Cabos highlight the flavors of the world with a variety of hors d'oeuvres and premium drinks, and even personalized menus. You can also choose any of the following experiences to have your adventure.
Sunset cruise: Perfect to share a magical moment with your soulmate and toast in front of a unique landscape.
Snorkeling: An activity for the most adventurous, perfect for exploring marine wonders and seeing the flora and fauna under the sea up close.
Whale watching: Every winter Sea of Cortez becomes home to hundreds of whales and admiring them from the private yacht becomes a very special spectacle.
Romantic dinner: Ideal for lovers, every detail is planned to enjoy a menu that will enchant your senses while appreciating the beautiful Sea of ​​Cortez.
Fishing: For sports lovers, this experience will delight their traveling spirit with the catch of the day.
Rock formations: A must-do in Los Cabos is visiting El Arco and the famous beaches that surround these natural landscapes.
Explore the Caribbean Sea
In the exclusive VanDutch 40, model in which some celebrities like Beyoncé and David Beckham have sailed, you can sail through the beautiful Mexican Caribbean sea while enjoying an innumerable list of luxury services with the "Sunset VanDutch" experience.
Grand Velas Riviera Maya has been planning an itinerary full of surprises and adventures. Starting with a visit to the Museum of Underwater Art (MUSA for its Spanish acronym) where you will immerse yourself to see more than 500 sculptures that are found among the marine fauna and flora, it is quite a spectacle!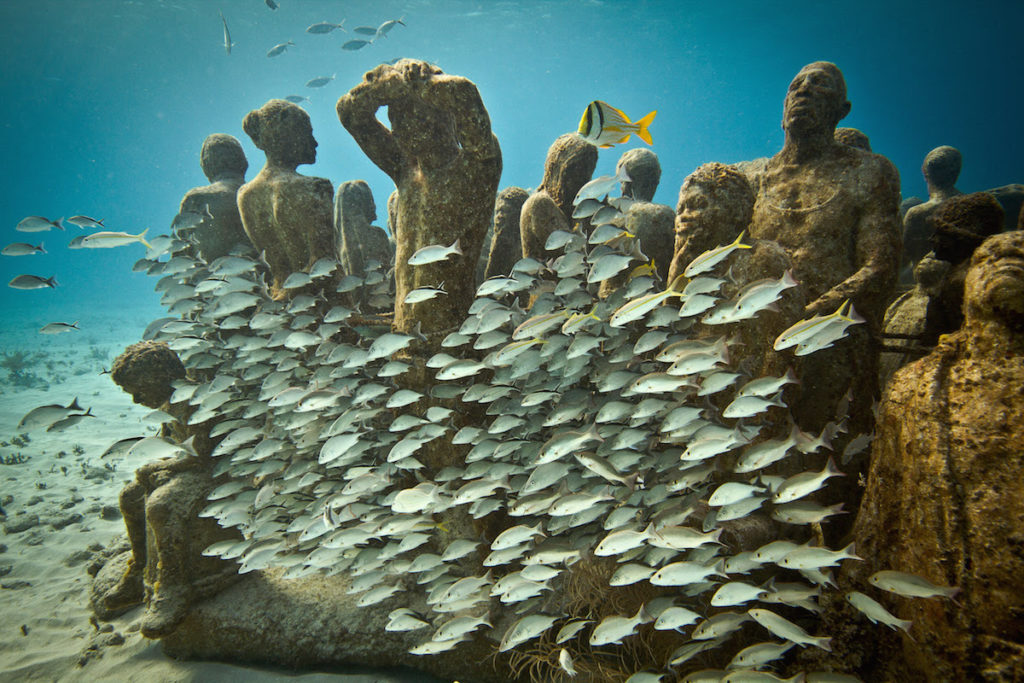 Happy Hour could not be missed with an exclusive tasting of ancestral drinks with little-known Mexican liquors such as pox and sotol; also you will discover the world of flavors that will delight your palate with a variety of dishes from the renowned Mexican chef Federico López. A culinary journey that begins French-style with Beluga Imperial caviar, traveling to Southwest Europe with Iberian ham tapas, and then a sneak peek to the Asian essence with delicious yakitoris. Where is the taste of the coast? Seafood is a must of the Mexican sea, so this trip is perfectly complemented with a tray of oysters, prawns, crabs, mussels, fish, and Tuna Toro.
After enjoying the sunset, magical fireworks show, the day could not end better! —Even Travel & Leisure is a fan of this experience.
There is no doubt, this A-list experience should be a new bullet to add to your bucket list, perfect to make you feel like a celebrity.
Comments
comments