In anticipation of the upcoming opening of our adults-only Grand Velas Boutique Hotel in Los Cabos at the end of 2023, we want to tell you about boutique hotels. Do you know the meaning of this term? Keep reading to discover a concept within the hotel industry that is fascinating.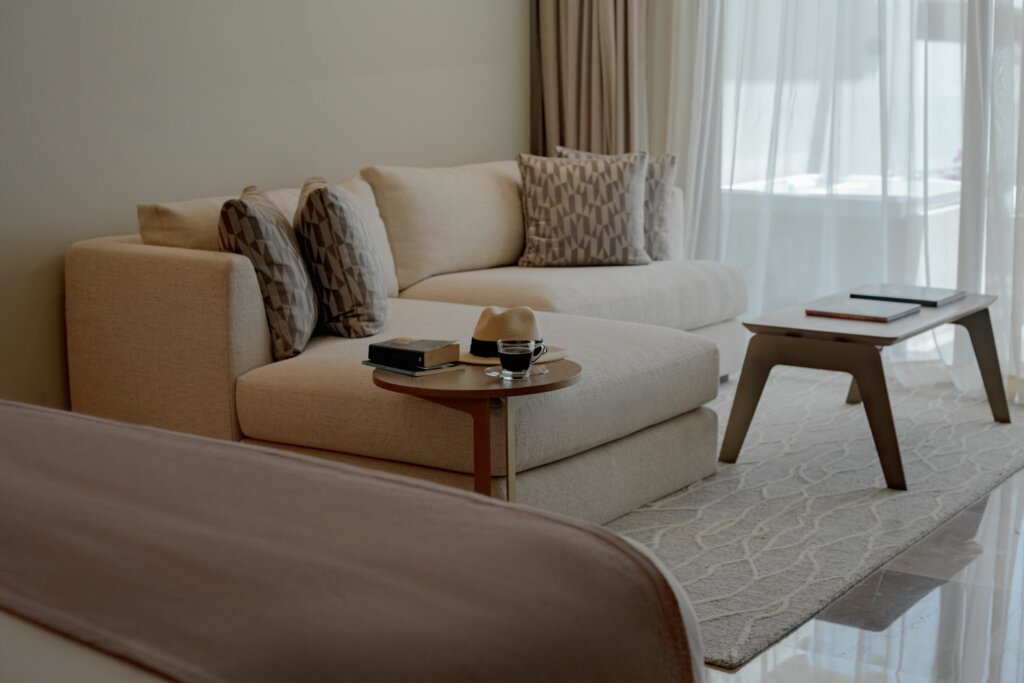 What is a boutique hotel?
History indicates that the term was coined by Ian Schrager, who, in the 1980s, amid colossal hotel chains, opened the Morgans Hotel in Manhattan, New York. Ian compared massive hotels to large department stores, contrasting with his smaller creation, which he compared to a boutique store. Boutique stores are small luxury clothing shops known for their concept of intimacy, exclusivity, and personalized attention.
This is how this type of hotel emerged and has gradually gained more strength and importance among travelers seeking a personalized experience. Although there is no absolute definition, we can say that its concept opposes the homogeneity of large hotel chains.
How to distinguish a boutique hotel?
While there is no established regulation, there are certain guidelines to consider to identify these establishments.
First, the number of rooms in boutique hotels ranges from 10 to 100. This allows for much more personalized guest attention.
Second, they have their own personality and style. Many hotels in this category even have a different concept for each room! It is also common for the hotel itself to have a theme complemented by decorative elements that reflect the location where they are situated.
Third, these establishments are usually built in privileged locations such as historic sites, city centers, elegant tourist locations, or charming beaches. This allows them to have an environment that constantly reminds the guests of where they are and encourages them to appreciate the local beauty. They often convey a strong sense of the place's heritage and pride in their location. 
Furthermore, they have the advantage of using local products for consumption within the hotel's restaurant(s), giving a unique touch to the flavor of their dishes.
A Home Away From Home
Architecture and design have also contributed to defining the concept of boutique hotels since their inception. They are generally modern, luxurious designs intended to meet the needs of those who stay in them. Therefore, travelers looking for a space that feels intimate and private when they are far from home find these hotels ideal.
Inside boutique hotels, you can often find a variety of decorative objects that many of us might choose for our homes, making visitors feel as comfortable as they would in theirs. From the moment a potential guest contacts the staff, the priority is the satisfaction and fulfillment of each customer's specific needs.
Discover Grand Velas Boutique Hotel Los Cabos
Located in Los Cabos, on the Baja California peninsula, Grand Velas Boutique Los Cabos is created under the premise of reinventing and innovating the existing concept of boutique hotels and even the Grand Velas concept that has distinguished itself in the hospitality industry.
It is an all-inclusive luxury resort, exclusively for adults, which promises even more personalized and unprecedented guest attention. To find out how we achieve this, it is best to experience it yourself.
Undoubtedly, Grand Velas Boutique Los Cabos is the foolproof alternative for all those travelers seeking unparalleled service, the intimacy of a boutique hotel, excellence, luxury, and exclusivity.
Discover everything you'll find at this boutique hotel HERE!
Comments
comments